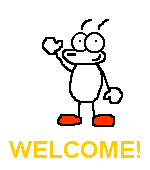 Welcome to Brent's Wallaby Page. This page contains a whole bunch of pictures I have made that don't make sense.
These icons tell you if the picture or comic is new or old.
= NEW


= OLD
---
Evil Paco burning Wallaby with a flamethrower

A Wallaby Zombie

Wallaby kicking Pikachu

A Wallaby Soldier getting blown up

A Flying Wallaby (like Japanimation)

ROXBURY WALLABIES

Wallaby Ventura - Allrighty then!!!....

Wallaby ??? doing something????

Ninja Wallaby

Wallaby in the Twilight Zone

Wallaby Pong

Wallaby Crushing Macintosh (literally)

Ryu Wallaby VS. Mega Wallaby

Wallaby being struck by lightning

Wallaby Smashing Itchy & Scratchy

Wallaby doing DISCO

Oh my God, Wallaby Killed Kenny!!!

Wallaby RAMBO

Wallaby doing a Take
Man-Man -- this page doesn't only have wallaby...
MAN-MAN- kinda cheap name

MAN-MAN shooting double Hadukens...

Comics
Pictures
Choose your Destination below:
---
my ICQ# - 21915332
---
© Wallaby
Wallaby is owned and created by Brent. If you copy it you will be sued. maybe?